Submitted by Matt Lindsay on
May
17
2016
Interstate Construction Closes
Three Sections of Trail in Dayton
The Ohio Department of Transportation (ODOT) has implemented closures and detours on the Great Miami River Trail in downtown Dayton. The closures/detours are part of the I-75 Modernization (Phase 2) . The closures impact BOTH sides of the trail along the Great Miami River. ODOT and the City of Dayton will maintain marked detours around the closures to allow for cycling and walking traffic to proceed along the trail route. A map of the detours is available from the link below.
More information about the highway project can be obtained from the Ohio Department of Transportation.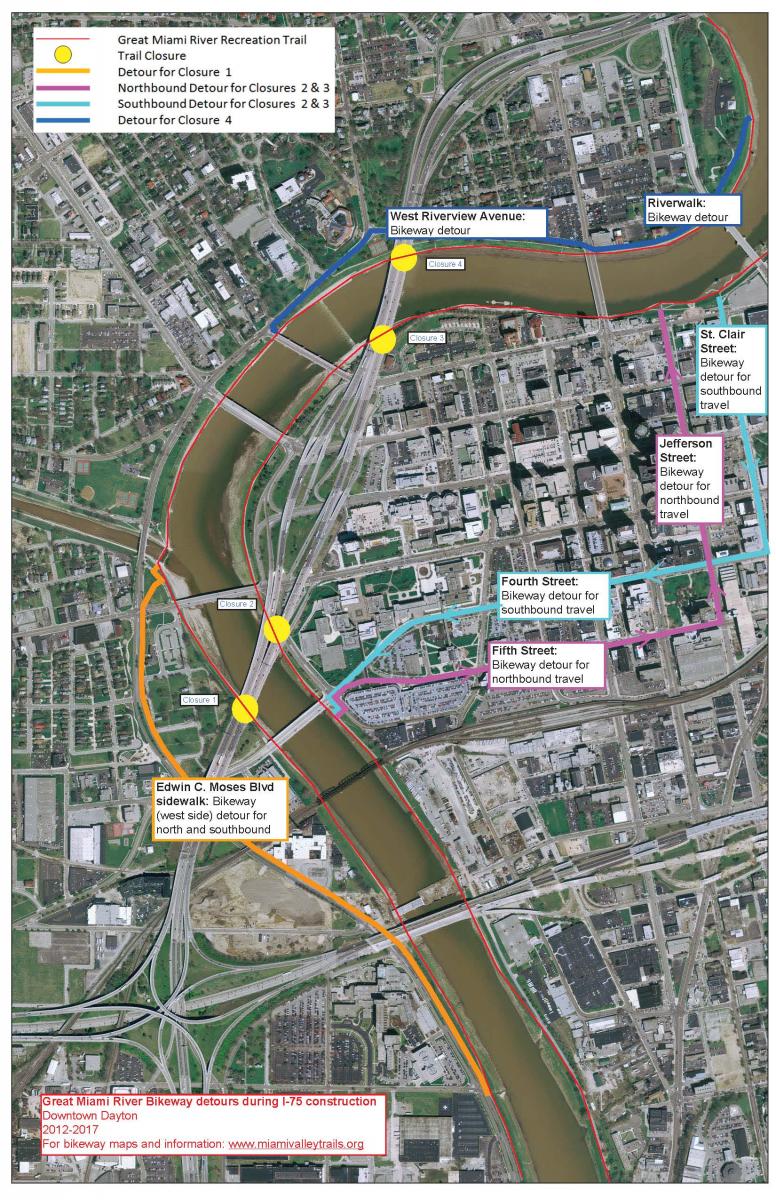 Click here for the Modernization project's main page.
The closures, and the associated detours, are expected to be in place through calendar year 2016. We anticipate the full restoration of the trails on both banks of the river in time for cycling season in 2017.